Services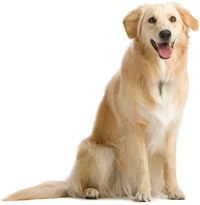 Twin Falls Veterinary Clinic & Hospital is a full service small animal veterinary hospital. The clinic was built to serve the needs of companion animals and exotic pets of Twin Falls and the Magic Valley. The clinic offers excellent quality care and customer service. Dr. Szanto has a special interest in orthopedic and soft tissue surgery, as well as dentistry. He regularly attends professional conferences to learn the latest techniques in veterinary surgery. Our clinic has an open door policy where clients are welcome to visit their pets at any time. Clients are also encouraged to observe surgeries and medical procedures.
Healthy pet examinations - Dr. Szanto is a true believer in the value of examination in finding problems early on. We provide adequate time to discuss clients' concerns and the results of the examination, as well as to explain in detail the findings and recommendations.
Preventive care
Nutrition information
Behavioral training
Vaccinations
Spays and neuters
Dermatology (abscesses, itching and scratching, food allergies, pollen allergies, ringworm, scabies and mites, seborrhea, etc.)
Dentistry - Cleaning, extractions, root canals, dental hygiene information.
Ophthalmology - eye problems
Radiology
Ultrasound
Endoscopy
Diagnostic/laboratory services - Most of the laboratory work completed in-house, only tests requiring very specialized equipment are contracted out.
Internal medicine - cancer, diabetes, arthritis, heart problems, etc.
Gastrointestinal medicine - anal glands, diarrhea, hairballs, upset stomach, worms, etc.
Infectious disease - feline leukemia virus, kennel cough, parvovirus, rabies, etc.
Anesthesia
Orthopedic and soft tissue surgeries
TPLO
Pre and post operative care - Your pet will get the best possible care before and after the surgery. Our staff provides loving care to pets preparing for or recovering from surgery. We spared no expense in acquiring the necessary equipment to monitor the recovery and help the safe and comfortable recovery of our patients. Pets recover from surgery in our heated recovery cages where we can monitor the temperature for the most comfortable environment possible.
Reproductive services - pre-breeding exams, ovulation tests, artificial insemination, ultrasound exam for pregnancy, whelping monitoring, C-section.
Prescription and dispensing of medications
Boarding services - Whether you need to leave for a weekend, or you are taking a longer vacation, your pets will be in good hands at our clinic. We strive to provide a very pleasant atmosphere where pets will feel as close to home as possible. You are encouraged to bring along your pets' favorite toys and blankets for added comfort.
Grooming - we offer medicated baths, dips or clean your pet up after hard work or hard play. We'll leave the scissoring to others.

Products sold are limited to prescription pet foods and essential pet care items.